Transitional Interim Pastor
Clarence grew up on a farm in the Shenandoah Valley of Virginia. He has been married to Dianne for 45 years and has one daughter. He graduated from Southeastern Baptist Seminary in 1977 and served 42 years in pastorates in Virginia and Maryland before retiring to Pennsylvania. He enjoys making canes as a hobby and serving as Transitional Interim Pastor.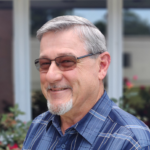 Ed has been a member of LSBC since 2005 and has served as a pastor on staff since 2008. His ministry duties vary greatly and include teaching, pastoral care, guest outreach, ministry coordination, administration, event coordination, and even facilities care. Ed graduated with a master's degree in Discipleship Ministries from Liberty University in 2011 – Ed and his wife Jean have lived in Pasadena since 1996 and treasure the life and the people of our community.
Doug has been a member of LSBC for 41 years. He joined the pastoral staff in 1999 as Student Pastor and has enjoyed every minute of it. He loves to help students connect to Christ and witness lives changed! Doug has been married to his wife Jo for 30 blessed years. They live in Pasadena and have three adult children, Jacob, Joey, & Lily. They are so grateful and proud to call Lake Shore Baptist Church home!
Director of Children's Ministry
Margo and her family relocated to Maryland from California in 2010 and have called Lake Shore Baptist their church home ever since. She joined the staff as Children's Ministry Director in 2013. Margo has served in children's ministry for over 20 years and her ministry passion is to see children and families grow closer to the Lord and to help equip parents to disciple their children. She and her husband Steve live in Pasadena and are raising three boys, Zachary, Ty and Simon.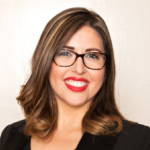 Alicia de la Garza joined the staff at Lake Shore Baptist Church in September 2018. She has been a private piano instructor for over 15 years and has a studio in her hometown of Linthicum, MD. Since a young age, she has been a part of the music/drama ministry at her churches.

Katie started attending Lake Shore Baptist Church in 2019 with her husband, Jayson. She joined the staff in March 2022. She has a background in photography and graphic design and a passion for ministry. She enjoys combining her love for art and ministry into one.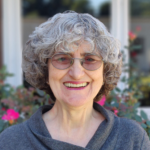 Brenda has been with Lake Shore Baptist Church since 2017 as our Financial Secretary. She grew up in Kentucky and came to the DC area in 1968 to work for the FBI. She met and married Ron. They had two sons. Allen is married to Lisa-they have three children. Steve lost his wife suddenly to a drowning. He's currently engaged to Tracy who has two young sons. Brenda has been widowed twice but considers herself blessed to have had two Godly husbands! She has authored a book, I Don't Know How to be a Widow, that takes you through her journey of grief–twice–and coming out victorious in Christ!