Friendly Faces of Lake Shore
The mission: To give back to those who no longer can provide for themselves, mostly the elderly and widows within the community.
Services we can help with:
Transportation to doctor appointments
Grocery shopping/errands
Face to face visits or phone calls
Technology help with using social media, computers and cell phones
And lastly, yard maintenance, cutting grass, gardening, dump runs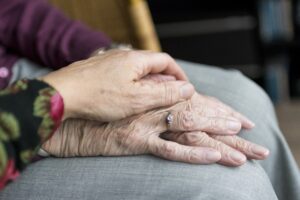 We are always looking for volunteers to help with Friendly Faces of Lake Shore! Volunteers can be high school students that need volunteer hours all the way up to adults.
A Bite of Joy Meal Ministry
The mission: To prepare, coordinate and/or deliver meals for a set period of time to those who are going through something and may find it helpful to not have to think about cooking meals.
Those recovering from surgery

Parents bringing home a newborn

Anyone in a circumstance where they could use a few meals



Volunteers will be sent an e-mail and made aware of who is currently in need of meals. They can then sign up through the meal train app and either choose to prepare and deliver a meal or send a gift card through a meal delivery service.
Friendly Faces of Lake Shore and A Bite of Joy function as two separate ministries that coordinate at times to provide meals, transportation, and other help as needed to our church family who are in immediate need.
If you would like to request assistance or provide a helping hand,
contact Kim Broadie (care needs) or Amy Bland (meals).
"Therefore, as we have opportunity, let us do good to all people,
especially to those who belong to the family of believers."