Sunday School is currently onsite at 9:45am each Sunday in the Children's Wing at LSBC.

At LSBC, we love your children, and each and every one is valued and cared for by our wonderful volunteers. All of our teachers and volunteers are regularly background-screened for safety.
Our goal is to teach kids that Jesus loves them so much and that they can love and care for others, too.
We encourage parents to be actively involved in the daily Biblical training of their children and provide many resources to continue the learning throughout the week.
We also encourage you to bring your children to our worship services at 8:30am or 11:00am on Sundays. There is nursery (infant – PreK) available during our 11:00 service.
If you have any questions, please feel free to contact our Children's Ministry Coordinator, Margo Schwartz.
CentriKid Camp 2021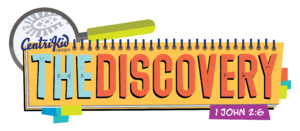 Join us for summer camp as we discover what it means to be imitators of Christ! Information for parents (including a packing list) can be found here. Questions? Contact Margo Schwartz.