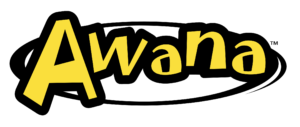 Wednesdays from 6:30-8:00pm
Cost: $30 per child (includes handbook & uniform)
Adult Volunteer Opportunities & Scholarships Available
What is Awana?
Awana provides an opportunity for children to know, love, and serve Jesus. Growing in knowledge, service and love for Jesus is called discipleship. Discipleship begins with belief and acceptance of Jesus, and is a journey that we want to see continue into adulthood for the kids that we serve. Awana is a partnership between church and home–between the volunteers who teach on Wednesdays and parents.
The Mission
The mission of Awana is to equip leaders to reach kids with the Gospel and to engage them in lifelong discipleship.
The Vision
The vision and prayer of Awana is that all children and youth throughout the world will come to know, love, and serve the Lord Jesus Christ.

Age 3-4
Cubbies is fun with a purpose–to reach & train kids for Jesus Christ. Games, puppets, crafts, awards, and other activities transform our preschool program into a lively experience where they study their books and have weekly memory verses to learn. Cubbies, where fun & learning go hand in hand.

K-2nd Grade
Club meetings combine learning with fun to create an atmosphere of excitement for churched & un-churched kids alike. Along the way, Sparky, the friendly firefly, encourages boys & girls to learn Bible verses & complete assignments throughout their handbooks.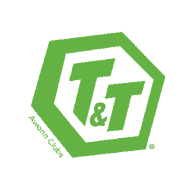 3rd-5th Grades
Truth & Training reflects the passion of Awana to teach third through sixth grade boys & girls the truth of God's Word and to train them to follow Christ in their daily lives. Our goal is that many of today's young people will become tomorrow's church leaders.
If you have any questions, please feel free to contact our Children's Ministry Coordinator,
Margo Schwartz
. Full details about the Awana Clubs organization can be found at Awana.org